We improve young people's opportunities to participate and influence
The Union of Local Youth Councils in Finland (Nuva ry) is an expert organization in youth participation that promotes young people's opportunities to influence and act in society. We monitor the interests of young people in decision-making and train young people to act as influencers.
What is a youth council?
Youth councils are politically non-partisan groups of young influencers. They work in municipalities and wellbeing services counties to promote the interests of local young people in cooperation with other young people. The task of youth councils is to make the voice of young people heard, take a stand on current issues and make initiatives and statements.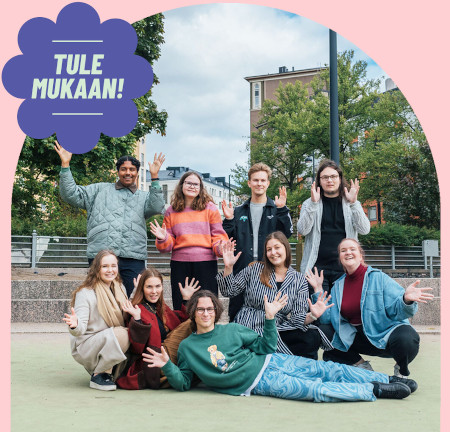 Contact us for more information
Are you interested in collaborating with us?
Do you want to learn more about Finnish youth councils?
If you have any questions regarding youth councils, our organization or youth participation in general, don't hesitate to contact us.